A Red Hat Storage technology overview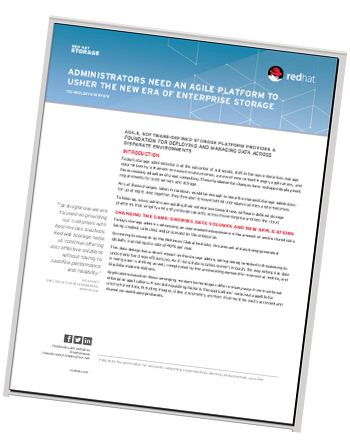 With the increasing demand for social, mobile, and big data applications comes an unprecedented volume of data. Cloud computing is fundamentally changing the way services are deployed and managed.

The enterprise IT landscape is evolving rapidly and software-defined storage is critical to its successful transformation. Read this whitepaper and learn how administrators are keeping up by guiding their enterprises toward new, software-defined storage platforms that simplify and unify storage capacity across the enterprise and into the cloud.