agility is essential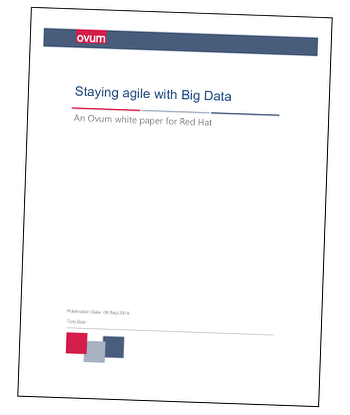 Implementing big data is an ongoing, evolving challenge for modern organizations. How do you align the right business cases? Select the right technology solutions? Mobilize the right skills? And how do you stay innovative so you don't lose your competitive edge in the process?

The open source development and delivery model has played a large part in fostering the rate of innovation in big data platforms and solutions. Faced with rapidly evolving business needs and technologies, organizations must be able to preserve their flexibility in choosing platforms, solutions, and evolving their practices to ensure that they derive value from their big data investments.
This analyst whitepaper outlines:
The role of open source in big data deployments.
Choosing the right technology partner.
Red Hat's® big data strategy.
Recommendations for enterprises.
Learn more about Red Hat big data use cases at redhat.com/storage