Simplify enterprise I.T. operations with open management: An IDC Technology Spotlight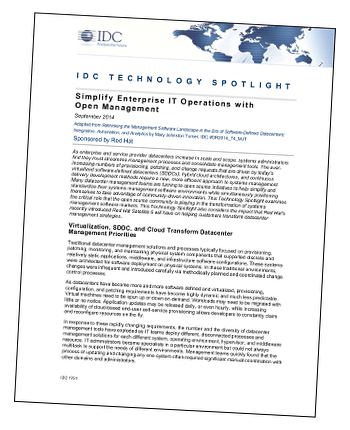 System management keeps getting more complex. It spans traditional physical and virtual datacenters and is reaching into cloud environments. As a result, automation, standardization, and the tools that manage scale are important for organizations looking to meet increasing business demands.

Read this IDC Technology Spotlight to learn what's essential for choosing system management tools if you want control over critical, on-premise IT assets paired with agility and access to new capabilities in the public cloud.