Rapid delivery of modern apps demands an open, software-defined, scale-out storage platform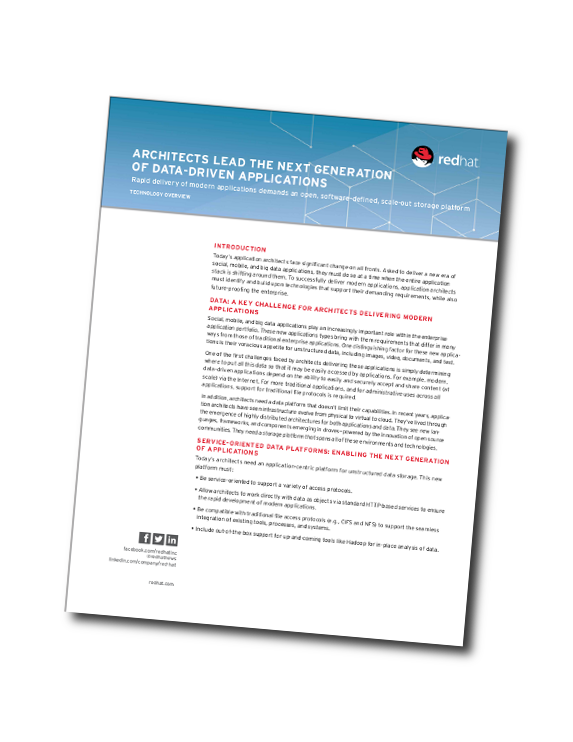 Modern application architects are being asked to deliver new social, mobile, and big data applications at a time when the entire stack is shifting around them. Successful architects are taking a page out of the cloud computing playbook and turning to open, scale-out storage software running on industry-standard servers.
Read this whitepaper to learn how to quickly and confidently deliver long-lasting applications that minimize cost, complexity, and risk while increasing architectural flexibility with Red Hat® Storage Server, an open, software-defined storage platform.