OPENSTACK HYPE VS. REALITY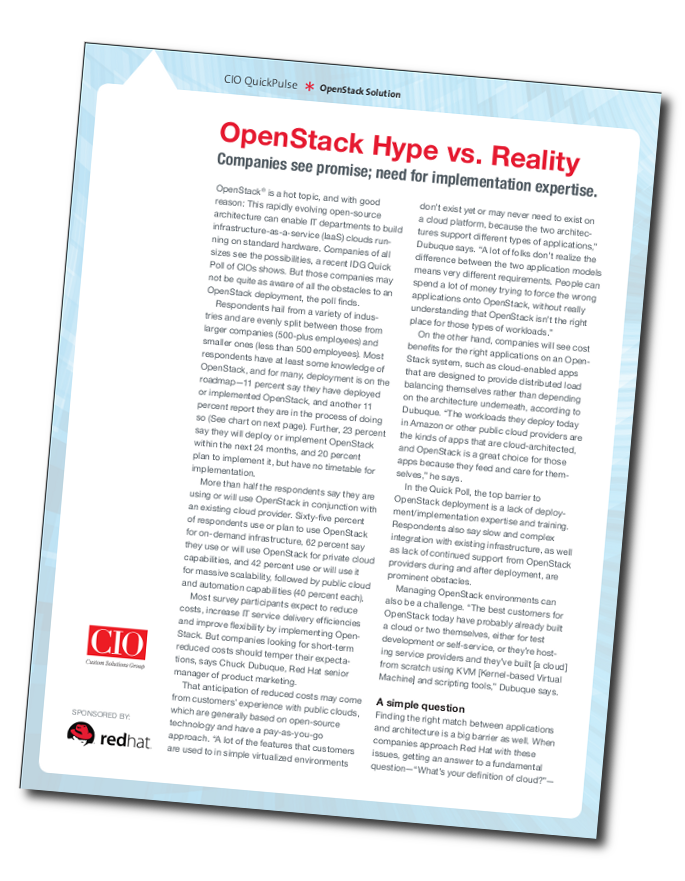 Trying to separate OpenStack® hype from substance? Fact: In a recent Quick Pulse poll in CIO magazine, 65% of the IT managers polled either have plans to deploy OpenStack cloud technology in the future or are already implementing it.
Download this paper to find out how companies are planning to implement OpenStack and to read the rest of the poll results, including IT managers' need to:
Reduce costs.
Make IT service delivery more efficient.
Improve IT flexibility by implementing OpenStack.
The OpenStack® Word Mark and OpenStack Logo are either registered trademarks / service marks or trademarks / service marks of the OpenStack Foundation, in the United States and other countries and are used with the OpenStack Foundation's permission. We are not affiliated with, endorsed or sponsored by the OpenStack Foundation or the OpenStack community.