Transform I.T. with an open hybrid cloud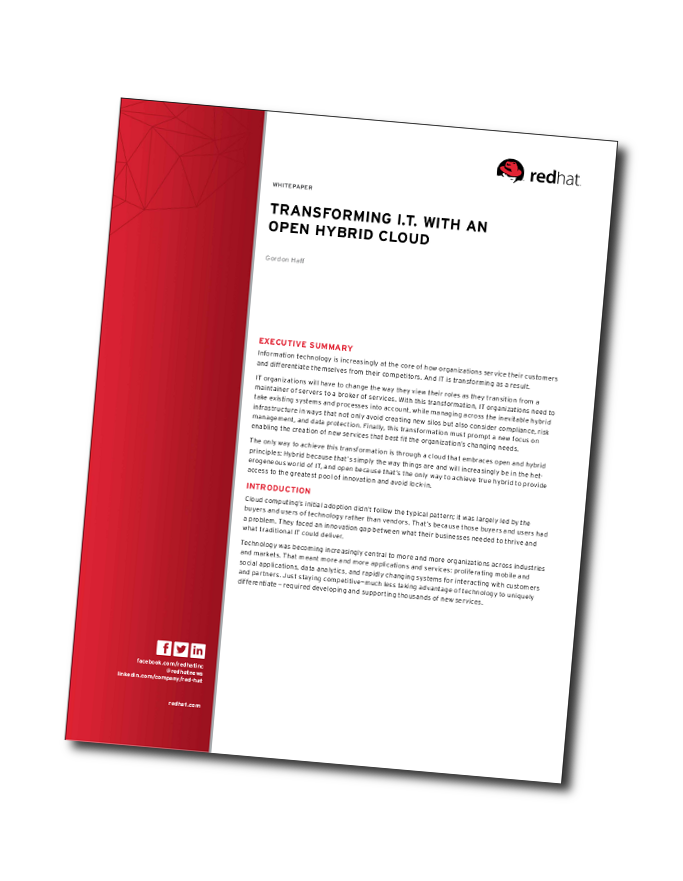 As IT consumers look to the public cloud for fast access to on-demand compute resources, IT organizations are challenged to:
Transform into providers and brokers of IT services.
Adopt new cloud capabilities while embracing and managing existing investments.
Rapidly deliver new capabilities for the business.
Download this whitepaper to learn how your organization can tackle these challenges and achieve long-term cloud success―but with rapid results today―by planning for a hybrid future. You'll also learn how Red Hat's fully open approach to cloud can provide the portability, interoperability, and control you want over your heterogeneous infrastructure.