The outlook for OpenStack®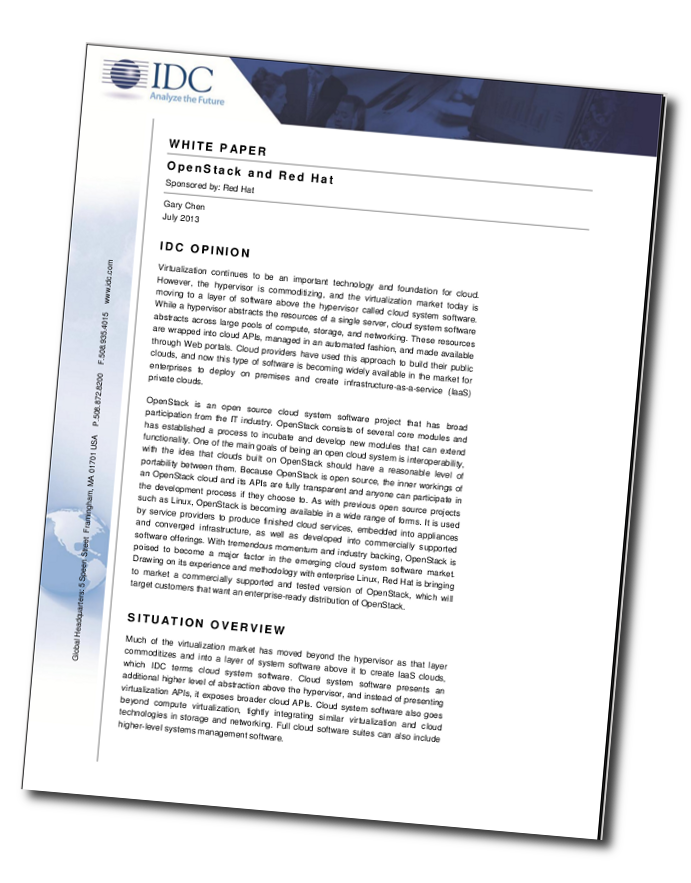 Cloud infrastructure is diverging into 2 primary classes: public, Amazon-like cloud environments and private cloud environments. OpenStack® is an open source cloud system software project for building private clouds, and it has tremendous industry momentum and backing.
Download the IDC whitepaper on OpenStack to learn:
The key points in understanding OpenStack.
The future outlook for OpenStack.
Red Hat's role in OpenStack.
The OpenStack® Word Mark and OpenStack Logo are either registered trademarks / service marks or trademarks / service marks of the OpenStack Foundation, in the United States and other countries and are used with the OpenStack Foundation's permission. We are not affiliated with, endorsed or sponsored by the OpenStack Foundation or the OpenStack community.