84% say OpenStack is part of future plans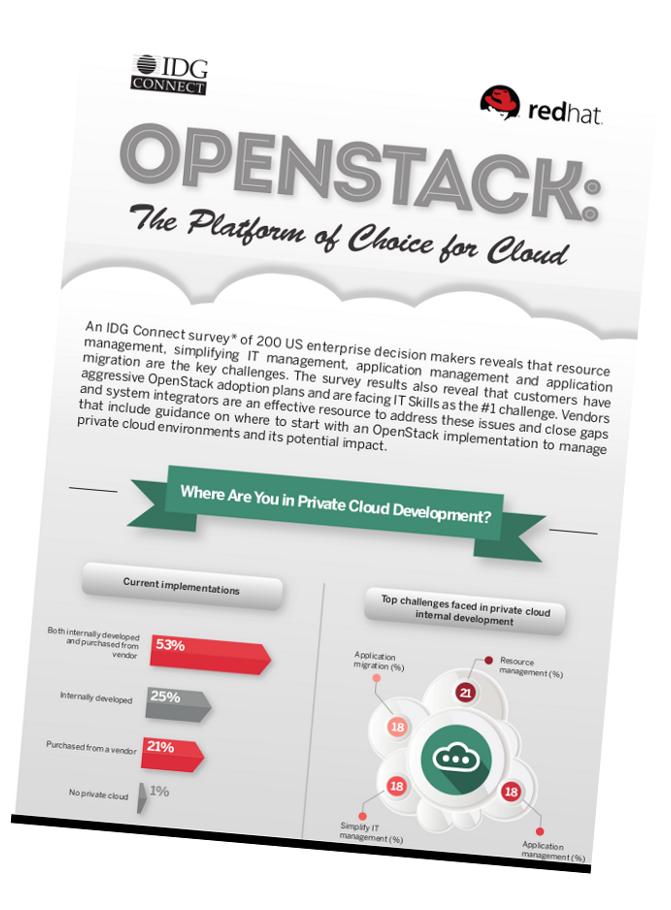 A Red Hat-sponsored IDG Connect survey of 200 US enterprise decision makers reveals that their key challenges include:
Resource management.
Simplifying IT management.
Application management.
Application migration.
Vendors and system integrators are effective resources to address these issues. They can also close gaps by providing guidance on where to start with an OpenStack® implementation to manage private cloud environments and its potential impact.
The OpenStack® Word Mark and OpenStack Logo are either registered trademarks / service marks or trademarks / service marks of the OpenStack Foundation, in the United States and other countries and are used with the OpenStack Foundation's permission. We are not affiliated with, endorsed or sponsored by the OpenStack Foundation or the OpenStack community.