Open source integration solutions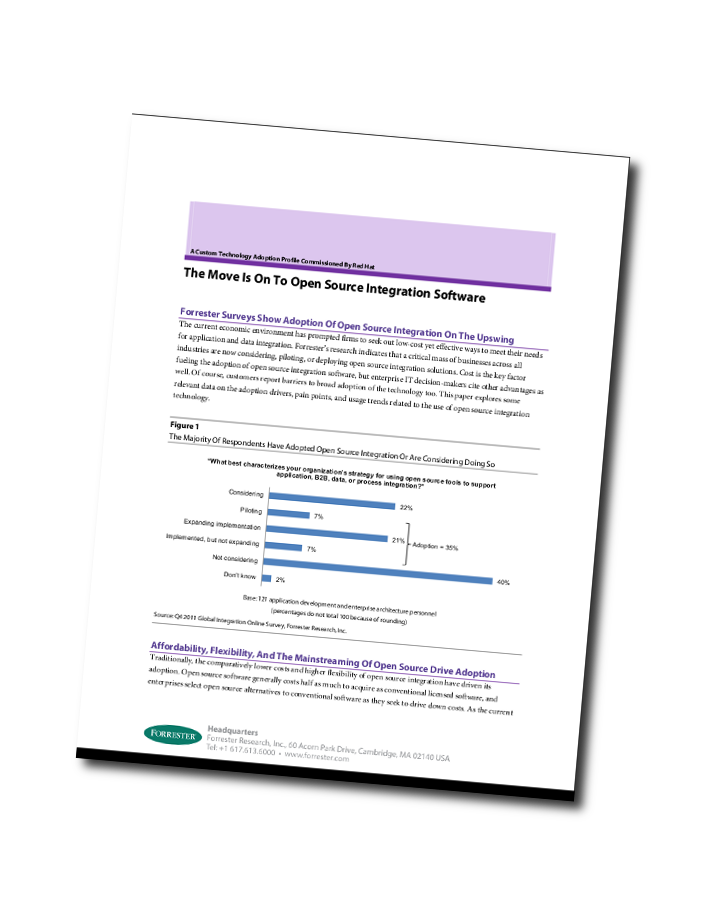 You need low-cost, effective ways to integrate applications and data, and you're not alone. A Forrester Research study, commissioned by Red Hat, found that a growing number of companies—across all industries—are considering, piloting, or deploying open source integration solutions.
"Independent Consulting Study: The Move is on to Open Source Integration" provides data on what's driving adoption, pain points, and usage trends in open source integration technology.