Network-attached storage.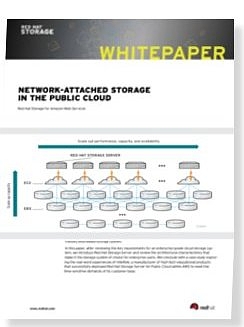 Review key requirements for an enterprise-grade cloud storage system and explore Red Hat's open source cloud storage servers to find out why it's the system of choice for enterprise users.
Don't Take Our Word For It
Download the case study today and explore the real-word experiences of Intelitek, a manufacturer of high-tech educational products, who successfully deployed open source cloud storage software within Amazon Web Services (AWS) to meet the time-sensitive demands of its customer base.
For additional information about Red Hat open source cloud storage solutions, visit RedHat.com/Liberate.