A COMPETITIVE REVIEW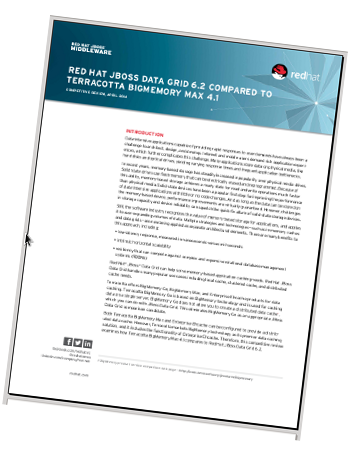 Selecting an in-memory data grid technology can be a challenge for developers seeking flexibility and high performance, as well as administrators looking for simplicity and efficiency to manage the grid.
Learn about points of comparison from both perspectives, including:
Approaches to in-memory storage.
Cache access and growth management.
Replication for reliability and across datacenters.
Cluster management and load balancing.
Querying for data.
Read the competitive review for a detailed understanding of the similarities and differences between Red Hat® JBoss® Data Grid and Terracotta BigMemory Max in-memory data grid offerings.