Portability: Charting the Path Toward the
Open Hybrid Cloud
An IDC Technology Spotlight.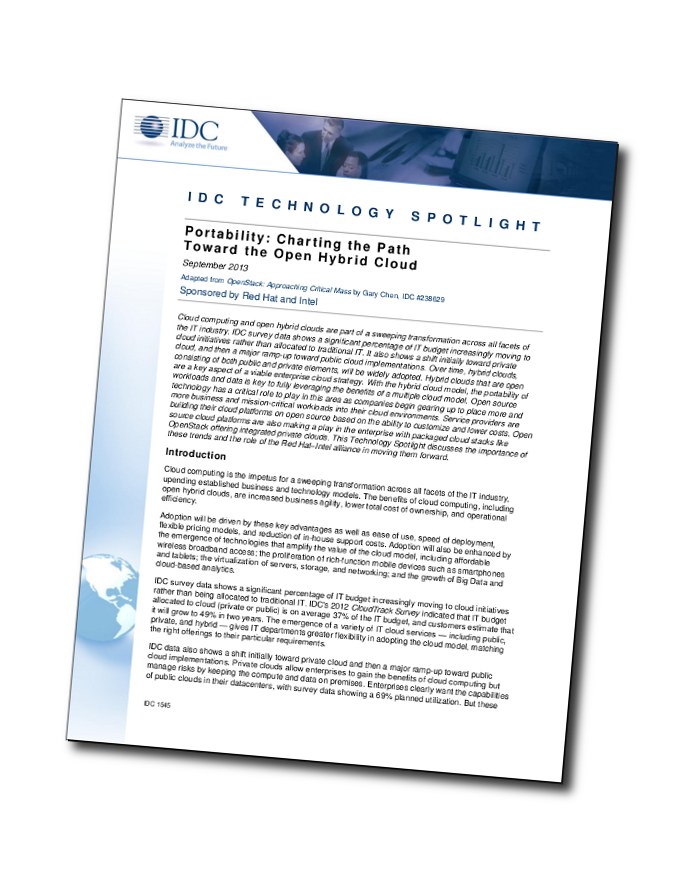 Cloud computing and open hybrid clouds are part of a sweeping transformation across all facets of the IT industry. Don't miss out—for a limited time, you can access this IDC Technology Spotlight on strategies for achieving true data and workload portability in a hybrid cloud future. Read this whitepaper to learn about:
Adoption trends in openness, hybrids, and standardization.
The benefits of cloud portability.
The risks of proprietary and closed-systems cloud adoption for short-term benefits gain.
Mitigation plans and multivendor solution strategies that meet immediate needs and provide strategic flexibility for your IT future.
Red Hat and Intel's approach to hybrid open cloud development.