Fewer errors, more satisfied customers.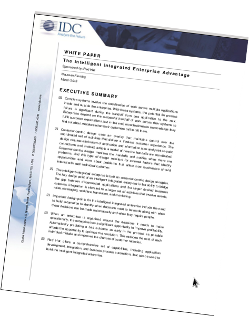 Customer-centric design is key to an intelligent, integrated enterprise. Simply put, you need to know about — and fix — problems before they cause burdens or frustrations with your customers.
In this whitepaper sponsored by Red Hat, IDC describes the 6 core activities that help enterprises build intelligence and coordination into their systems. Learn how your organization can meet and exceed enterprise commitments to customers using business intelligence to integrate and manage widely distributed systems.
Red Hat&reg Middleware&reg can help you achieve::
Application development.
Intelligent integration.
Business process automation.
Read the whitepaper now.