A Red Hat Hadoop solution for an analytics-driven world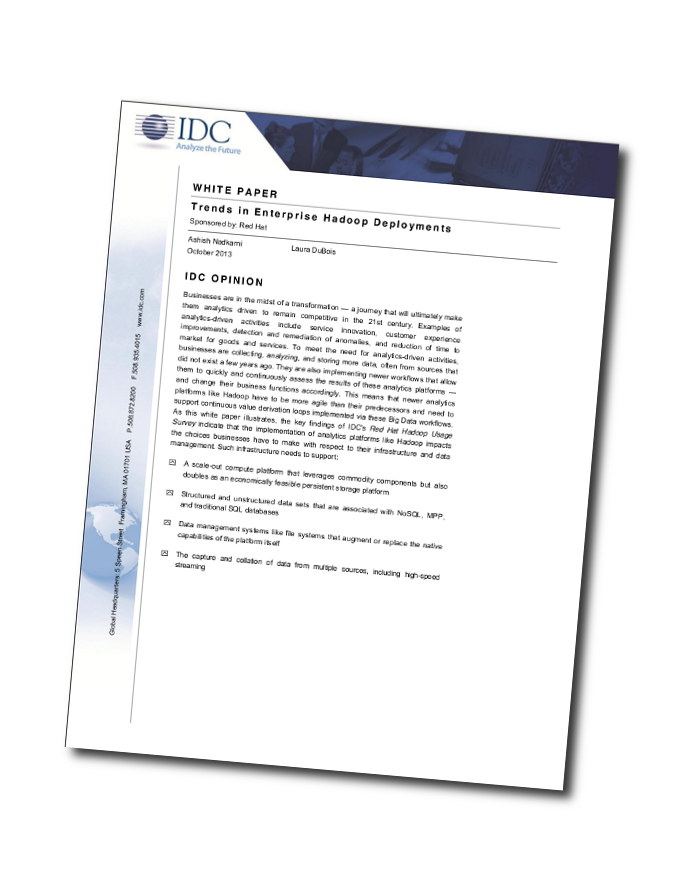 The demand for smarter, more robust analytics is transforming businesses to stay competitive in the 21st century. Enterprises are collecting, analyzing, and storing more data than anyone could've predicted, sometimes from sources that didn't even exist a few years ago. New sources bring new workflows, and newer analytics platfoms like Hadoop have to be more agile than their predecessors.
This whitepaper presents results from a recent IDC survey of IT and storage professionals that covers investment plans for, current adoption of, attitudes toward, and requirements for Hadoop solutions, including the advantages of using Red Hat® solutions to enhance the functionality of Hadoop.
Benefits of the Red Hat Hadoop solution include:
Reduced management costs.
A high-performance file system.
The ability to run Hadoop on OpenStack®.
Download the IDC whitepaper to learn how Red Hat can boost your Hadoop deployments in an analytics-driven world.