IDC: The economics of software-based storage.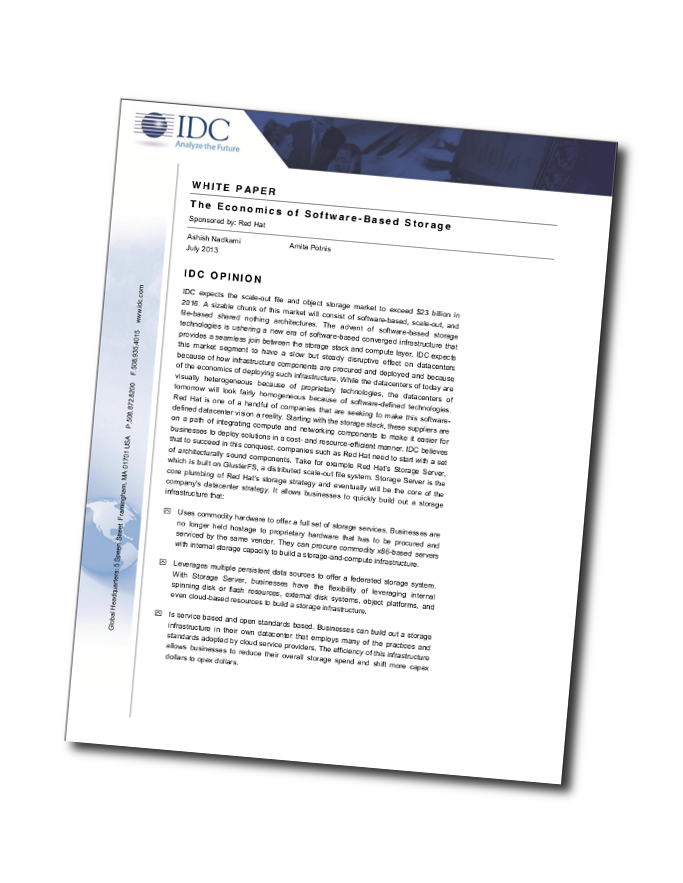 With data becoming more semistructured and unstructured in nature—and growing exponentially—IT budgets and processes have failed to keep up. This IDC whitepaper examines the economics of deploying GlusterFS-based Red Hat® Storage Server, which it found can save you up to 52% over traditional disk storage systems over a 5-year period.
Red Hat Storage Server is a software-based (or software-defined) storage product. It takes advantage of a distributed, shared-nothing architecture that lets businesses cost-effectively build out a storage infrastructure that:
Uses commodity hardware to offer a full set of storage services.
Uses multiple persistent data sources to offer a federated storage system.
Is service-based and open standards-based.
Learn more about the benefits of open source, software-based storage.