Independent management of business data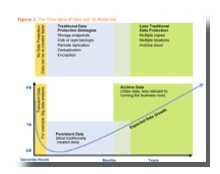 More information to manage means bigger challenges. CIOs must discard independent management of business data silos and strategically focus on unstructured data growth.
Download the Gartner report and explore recommendations and guidance for IT leaders on how they must view managing unstructured data storage growth as a way to provide value to the business, as ready access to more valuable information offers the ability to compete and contain costs.
For additional information about Red Hat data storage solutions, visit RedHat.com/Liberate.