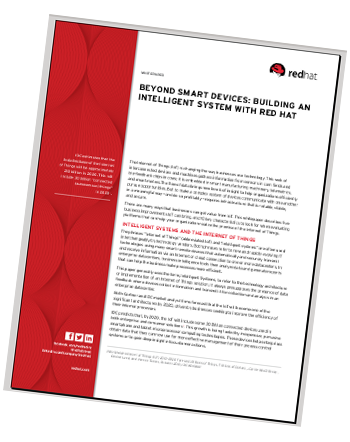 When designing an intelligent systems architecture, a comprehensive perspective is essential. Your IT infrastructure must address basic issues of reliability, security, and data management.

Beyond the basics, there are broad areas of opportunity. Find out 5 reasons why intelligent systems matter to your business. Discover ways to capitalize on the opportunities the Internet of Things (IoT) presents.

Learn more about the top 10 needs of an intelligent architecture. See what factors matter to our experts when they develop secure, reliable, and stable intelligent systems solutions.

To find out more about Red Hat embedded and intelligent systems, visit www.redhat.com/embedded.