Open, software-defined storage platforms provide a foundation for the future of enterprise data.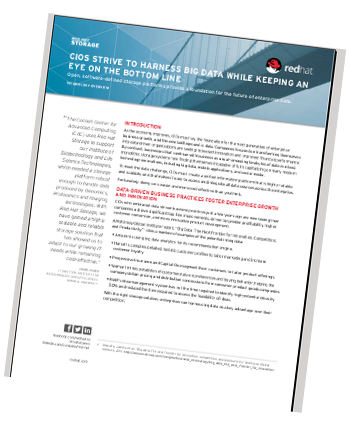 As the economy improves, CIOs must lay the foundation for the next generation of enterprise business growth, and the new battleground is data. Companies focused on transforming themselves into data-driven organizations are seeing increased innovation and improved financial performance. To meet the data challenge, CIOs must create a highly reliable and scalable unified information platform that makes it easy to access and integrate all data sources across the enterprise.

Read this whitepaper to learn how Red Hat® Storage Server allows CIOs to confidently support business growth, manage cost and risk, capitalize on emerging technologies, and drive future innovation across their organizations.