Why it's time to reconsider the
CIO title and role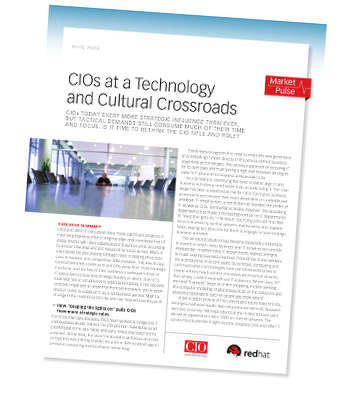 CIOs today are well-equipped to play strategic roles in their organizations, but are still consumed by unnecessary tactical demands. Download this white paper to find out how you can help break established patterns and assumptions about traditional CIO roles.
TOPICS COVERED INCLUDE:
How "keeping the lights on" pulls CIOs from more strategic roles
CIOs in the eye of a business and technology storm
Business continues to set shortsighted priorities for IT
Business and IT collaboration should be the default, not the exception
The time for incremental progress is long gone
Read the whitepaper for details about these topics.